There are many reasons to reduce plastic
and simple ways to do it!
Let's find out more about this material that we use every day.
Become pioneers, choose alternative and sustainable solutions,
choose reusable items
for a cleaner and greener Andros!
Good news!
There are many ways to reduce single-use plastic
Here are some simple solutions that will help us reduce disposable plastics
Embrace the change and choose to re-use
Fabric, wicker or reusable bags
A stylish solution that can be used many times
Food container and cutlery
For your lunch at work, on the beach or during hiking the paths of Andros
Stainless steel or glass water bottle
Avoid plastic bottles. Healthier and free!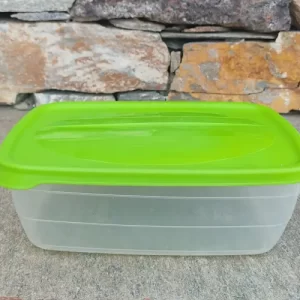 To store leftover food in the refrigerator/freezer
For your takeaway drinks – it will also maintain the temperature of your coffee
Multi-purpose metal straws or made of wheat or paper
More Ideas
Swap plastic bottles and use glass or metal bottles, and fill them up with water.
Use wooden or metal clothes pegs, and coat hangers.
Use glass food containers. 
Think about buying wooden toys.  
Avoid plastic packaging and buy some foods in bulk.
Andros, known as Hydroussa, is the greenest island of the Cyclades with plentiful water sources
TEMAK Filtered Water Stations and Fountains
TEMAK is a company based in Acharnes/Attiki,  which provides unique equipment around Greece.  The TEMAK Water Stations and Fountains filter the local tap water. These stations are regularly maintained by the company itself, and the local tap water is regularly tested by the municipality. See the test results here: at the Municipality website.
TEMAK Filtered Water Station
There are three TEMAK Filtered Water Stations on Andros (Gavrio, Batsi, Korthi) . These stations provide certified, filtered drinking water free of charge. Stations and Fountains filter the local tap water.
You can fill up your water bottles & containers here for all your drinking water needs. Doing this will reduce the need for plastic water bottles, reduce waste, and save money.
TEMAK Filtered Water Fountains
There are TEMAK water fountains in schools all over Andros .
Students can drink certified, filtered water or fill up their water bottles for free.
For more information please contact  the municipality: Mrs. Fereniki Moraki, Tel. 22823 60242.
The TEMAK filtered water stations are located in Gavrio, Batsi, and Korthi. 
Let's think and act one step ahead.
Make better choices with the smallest environmental footprint on Andros.
Choose products made of natural materials like wood or fully recyclable like glass, paper or metal.
More simple ways to reduce waste